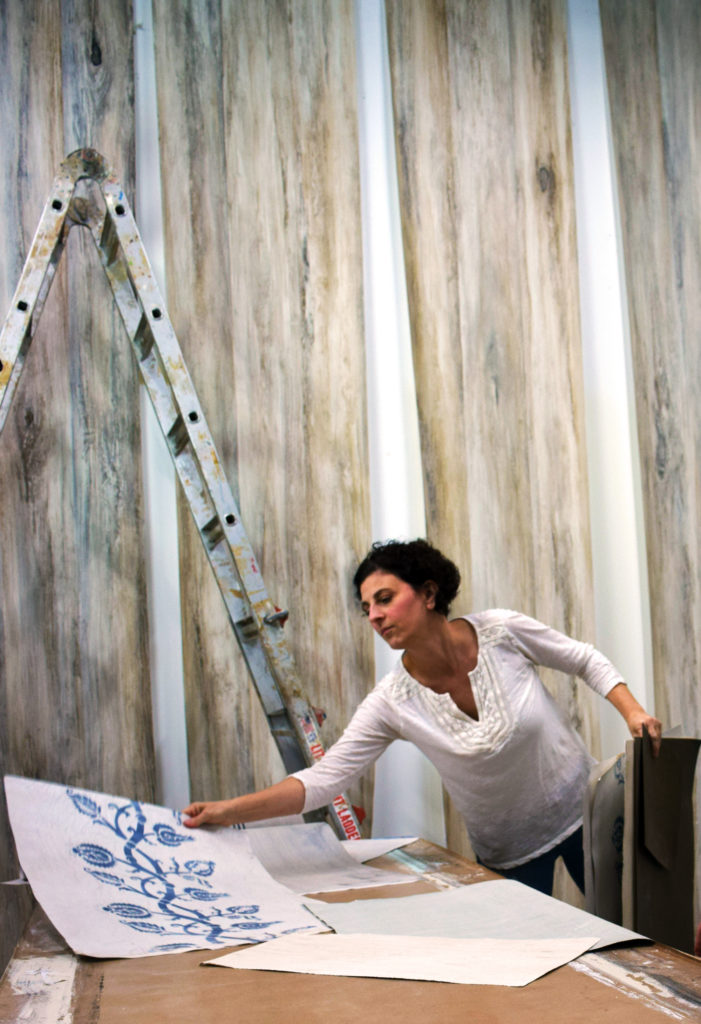 Putting our finishes on paper seemed to be the next natural step.
As decorative painters and artists, my team and I love making beautiful things for our clients. Although we enjoy being onsite applying our finishes, so many wonderful things happen when we are in the studio making the samples for those finishes. It is truly a place of creative invention. What a dream to complete the entire project there!
The answer has always been right in front of me to make that dream a reality.
On so many occasions over the years, I've been handed a wallpaper sample always with the same basic statement. It starts with, "We love this paper, but…"  And it ends with something like, "the color needs to be tweaked," or "the pattern should have less flowers," or "I'd like to add some metallic."  For me, just making a line of wallpaper is not good enough. We have always been a custom service, our product must be customizable!
Each sheet of paper is rich with layers. Some are paint and glaze. Some are metallic plaster. Some include stencils or hand painting. But no matter the ingredients, all are created by hand in our studio with the techniques we have perfected over the years and those we have yet to invent along the way.
Putting our finishes on paper is truly a win-win. We eliminate the scaffolding and many days onsite creating a multi-layer masterpiece, reducing the cost for our clients yet still giving them the one-of-a-kind walls their projects demand.
I appreciate the love and support our designers have shown for this new venture and look forward to sharing our talents with you!
Stacey